24

Jul

Elephant Haven
---
A great initiative, this, which we reckon won't get much attention. A super effort to house elephants retired from circuses in Europe. What's particularly noble about the enterprise is that the charity isn't going to allow public access to the elephants (that's why we think they'll always be needing donations) rather leaving them to themselves to live in peace and tranquility in the French countryside.
Caroline's a real elephant lover so this one's quite special to her.
Find out more about their sterling work on their website here.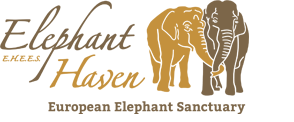 Caroline Henry does not claim to be authorised or endorsed by this charity or any other charity mentioned on this website. Charities are mentioned only to show customers of Caroline Henry where charitable donations have been disbursed. Caroline Henry has no affiliation with any of the charities mentioned save for donations made to them. A list of those donations is available on request. Neither cosmetic conscience, treevive, oceansafer nor Caroline Henry are charities themselves.