Get To Know Us
---
Caroline Henry is a family owned and run British company with our roots in manufacturing for the hospitality industry dating back to the early 1970s.
The Caroline Henry story started in the early 2000's whilst on a business trip to Pensinsular Malaysia. Under a waterfall shower, overlooking the azure blue of the Andaman Sea, Caroline noticed that rather than the delightful fragrance of the Frangipani plant right alongside her, the only thing she could smell was a rather too-pungent synthetic fragrance from the hotel toiletries the upscale hotel had provided.
The very upmarket branding of the toiletries aside, she thought the fragrance was overpowering everything else.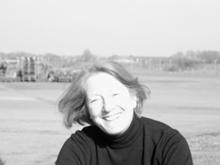 So was painstakingly developed a subtly fragranced range of guest toiletries, designed to be fresh on the nose and light on the skin. Of course, parabens must not be included. The products should of course, not be tested on animals. Similarly, she decided that unless absolutely essential, no colour should be present either.
That's how it all started. A simple idea, honed and improved over the years. With fragrances made for us by the finest and oldest fragrance houses in Europe, and formulations designed to be gentle on your body as well as your olfactory senses.
Since then we've strived to keep ahead of the game with ever more eco friendly hotel toiletries