04

Jan

In Kind Direct
---
Large Charity, this one. Many big big companies donate, you know, Procter and Gamble and folk like that.
We're not able to help to that extent! However, whenever we've got mislabelled product or (occasionally) just too much of something - In Kind Direct are our first port of call. They are a great outfit, looking to really improve hygiene for those who for whatever reason are unable to have access to hygiene products.
You can find out more about them here on their website.
This batch we sent 5000 soaps which were distributed to 40 charities nationwide.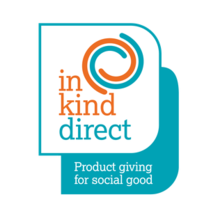 Caroline Henry does not claim to be authorised or endorsed by this charity or any other charity mentioned on this website. Charities are mentioned only to show customers of Caroline Henry where charitable donations have been disbursed. Caroline Henry has no affiliation with any of the charities mentioned save for donations made to them. A list of those donations is available on request. Neither cosmetic conscience, treevive, oceansafer nor Caroline Henry are charities themselves.