20

Jun

Pinderfields NHS Hospital
---
What an email we received from Ward Sister jenkinson at Gate 34 of Pinderfields Hospital. We were really sorry we were already so far over budget on charity donations this year that we couldn't do more, but we'll try to send more later this year.
Have a look at their facebook entry here or their twitter entry here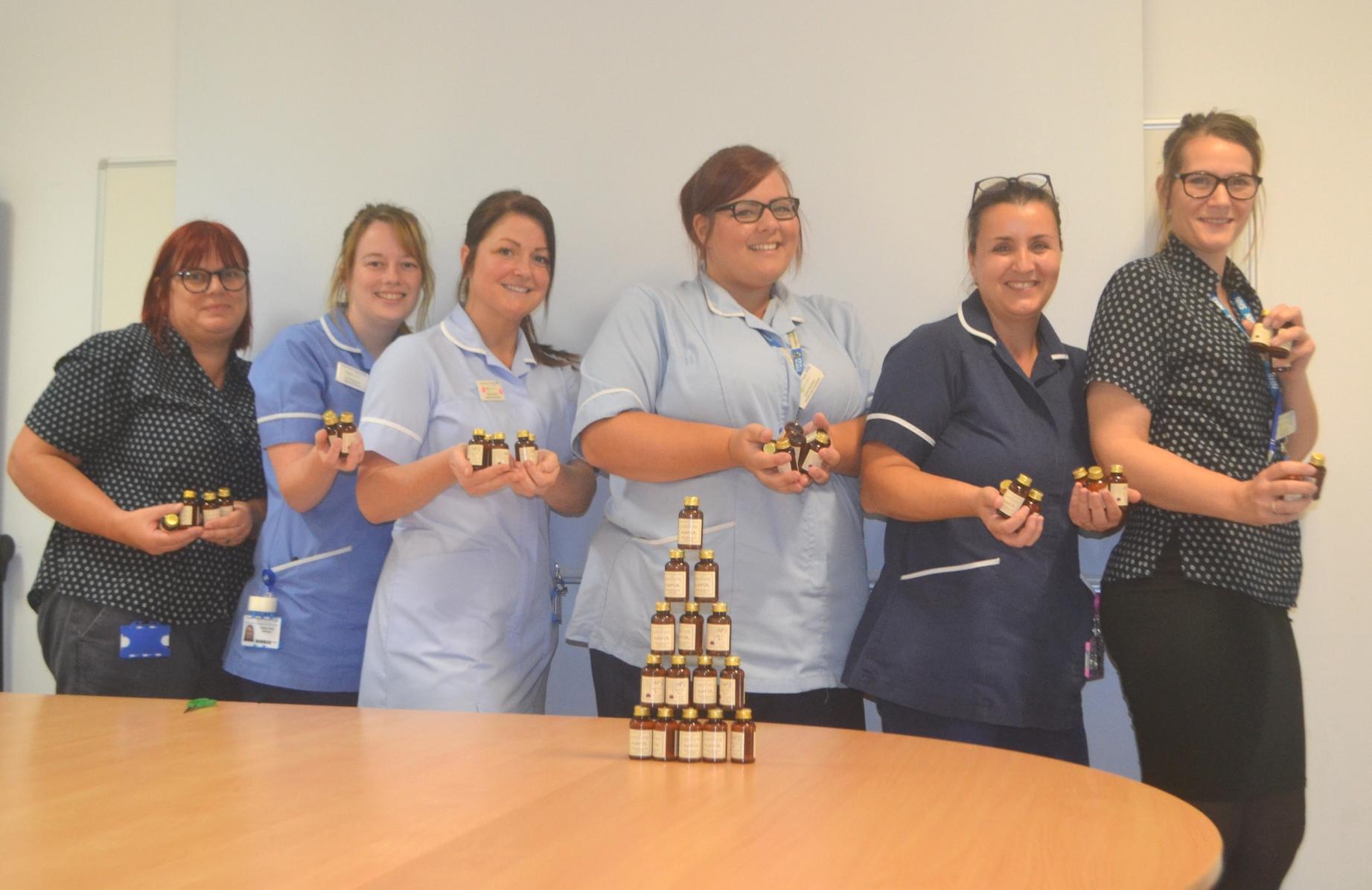 Patients on Gate 34 at Pinderfields have been the lucky recipients of a generous donation of 400 miniature bottles of shower gel. This is all thanks to Caroline Henry, a family owned and run British company who specialise in supplying the hospitality trade. Each bottle - their No 2 Blend - is attractively packaged and can be fully recycled - they smell wonderful too!
Sister Helen Jenkinson from Ward 34 (pictured second from right) told us: "We are absolutely thrilled with the bottles of shower gel - 400 will go such a long way and will make a real difference to patients staying on our ward, some of whom don't have anything like this when they arrive. We can't thank Caroline Henry enough."

Caroline Henry does not claim to be authorised or endorsed by this charity or any other charity mentioned on this website. Charities are mentioned only to show customers of Caroline Henry where charitable donations have been disbursed. Caroline Henry has no affiliation with any of the charities mentioned save for donations made to them. A list of those donations is available on request. Neither cosmetic conscience, treevive, oceansafer nor Caroline Henry are charities themselves.